Lalibela
The absolute highlight of any visit to Ethiopia is the 12th-century rock-hewn churches of Lalibela. Inspired by his visit to Jerusalem King Lalibela wanted to create a New Jerusalem in Ethiopia. How they managed to carve these beautiful churches out of the rock, how big the workforce was, and how long they have been working on it is not known. The result is magnificent and goes beyond imagination. What it makes more special, even magical, is that the churches are operating like time never passed. Needless to say, Lalibela is listed as a World Heritage Site.
Heaven and Earth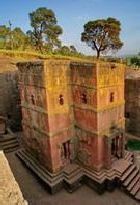 The eleven churches are separated into two clusters and a freestanding church. It is said the clusters represent earthly and heavenly Jerusalem respectively and the freestanding church is the famous Bet Giyorgis or Saint George church. Famous because, being the last one constructed, it is considered by many the most beautiful church and it is symbolizing Lalibela in almost every picture.
Lalibela is alive
While in Lalibela your guide can inform you where a (mostly early morning) service is held. Every Ethiopian Orthodox Church needs to have a Tabot (a replica of the Ark of the Covenant) to be able to function as a church. The Tabot is consecrated in the name of a Saint (the patron) and on the Saint day, once a month, a special service is held. With many churches around there is almost always a Saint Day celebrated. It is a very mystical experience to observe and it shows religion in Lalibela is very much alive. If you manage to catch a yearly celebration, when the Tabot is taken out of the Makdas (holy of holiest) you will enjoy an even more colorful event.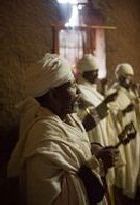 Genna and Timket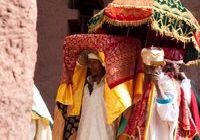 Asheton Maryam Church
Lalibela is set in a very attractive mountainous area and is a paradise for hikers. A popular walk is a half-day trip to the rock-hewn church of Asheton Maryam. Although the church is a fine example, it's the walk that makes it special. Exploring the countryside, you will be rewarded with spectacular vistas. The walk is quite strenuous with a total distance of around 10 km and goes from an altitude of 2,500 m to 3,100 m. It is possible to do a part of the hike by mule.
Yemrehane Kristos Church
Many ancient churches are found in the surrounding area of Lalibela, most of them are rock-hewn. A very fine example of a build-up church is the 11th-century Yemrehane Kristos Church. Completely different from the churches in Lalibela town, this church is built using wood and stone. The geometrical woodcarvings inside are exceptional. It is a half-day trip out of Lalibela and a short walk is included.
Many other churches are there to be visited in the beautiful area around Lalibela. When you are in Lalibela on a Saturday, don't forget to visit the weekly market.
For serious hikers with more time available, we can recommend TESFA, a community tourism project which offers beautiful overnight trips in the area. Another recently added choice to explore more of the surrounding area on foot is a stay at the Hudad Lodge.
Some of our packages including Lalibela
A visit to the rock-hewn churches of Lalibela is the highlight of any visit to Ethiopia. The 12th century churches…
When your time is really limited but you want to include all the important historical sites of northern Ethiopia in…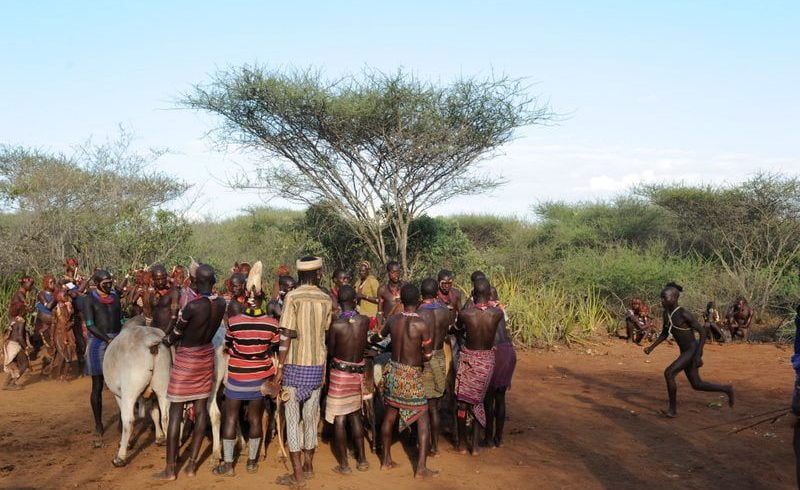 This is a fine example of combining some of our suggested itineraries to a 'Best of Ethiopia' tour. It is…