Most of the country has the main rainy season from June until September with some short rains in March. Although it might drizzle for quite some time, most of the time it's just a heavy shower (or downpour) after which the sun will come out again. In the north, it is perfectly possible to travel all year round except for serious hiking tours. Southern Ethiopia (Omo Valley) however has a main rainy season during April and May and short rains in October/ November. Although infrastructure improved quite a bit in recent years, traveling to the south during the rainy season might be interrupted due to seasonal rivers and bad roads. Even un-seasonal rains cause sometimes problems in this region.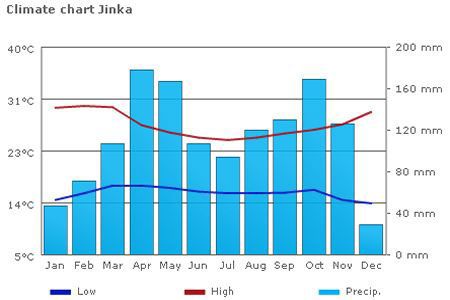 Because of the altitude, the temperature in most of Ethiopia is moderate, seldom exceeding 25 degrees Celsius. The altitude combined with the proximity to the equator makes the sun very strong and it feels considerably hotter when the clouds are gone.
In the lower areas of the country (Danakil, Awash, Rift Valley, Omo Valley, Gambella) it is considerably hotter with temperatures going (far) over 30 degrees Celsius.
The best time to visit the Danakil Depression is in the 'cooler' season between November and March.